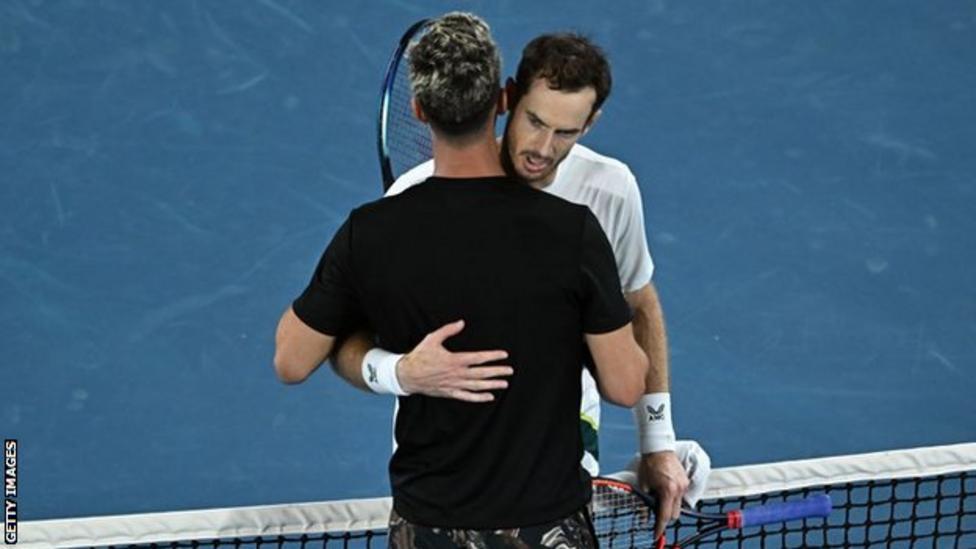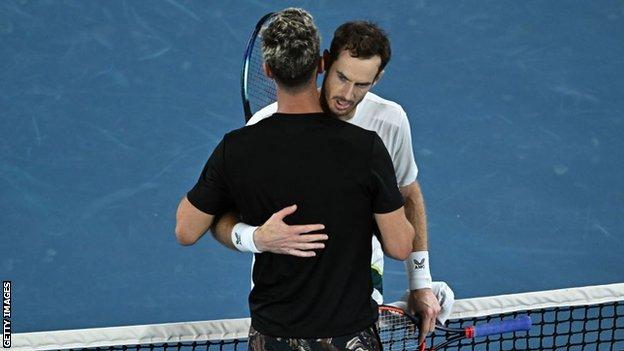 Venue:
Melbourne Park
Dates:
16-29 January
Coverage:
Commentary every day from 07:00 GMT on BBC Radio 5 Sports Extra 'Tennis Breakfast' live from Melbourne, with selected live text commentaries and match reports on the BBC Sport website & app
Andy Murray produced another scarcely-believable display to fight back from two sets down to beat Thanasi Kokkinakis in an epic Australian Open match finishing at 04:05 local time.
In one of the latest finishes in tennis history, Murray won 4-6 6-7 (4-7) 7-6 (7-5) 6-3 7-5 on a night of gruelling physical and mental endurance.
The second-round match started at 22:20 and lasted five hours 45 minutes.
It was the longest contest in 35-year-old Murray's eventful career.
The exhausted Briton remained straight-faced after taking his first match point before the two players enjoyed a warm embrace at the net.
With his mum Judy in tears in the stands, he then let out a huge roar as he contemplated one of the best comebacks of his career.
A healthy and boisterous crowd stayed inside Margaret Court Arena until the end, showing their appreciation for the efforts of both men and providing much-needed vocal support.
The match is the second latest finish in Australian Open history after a 2008 third-round match between Lleyton Hewitt and Marcos Baghdatis that ended at 04:34.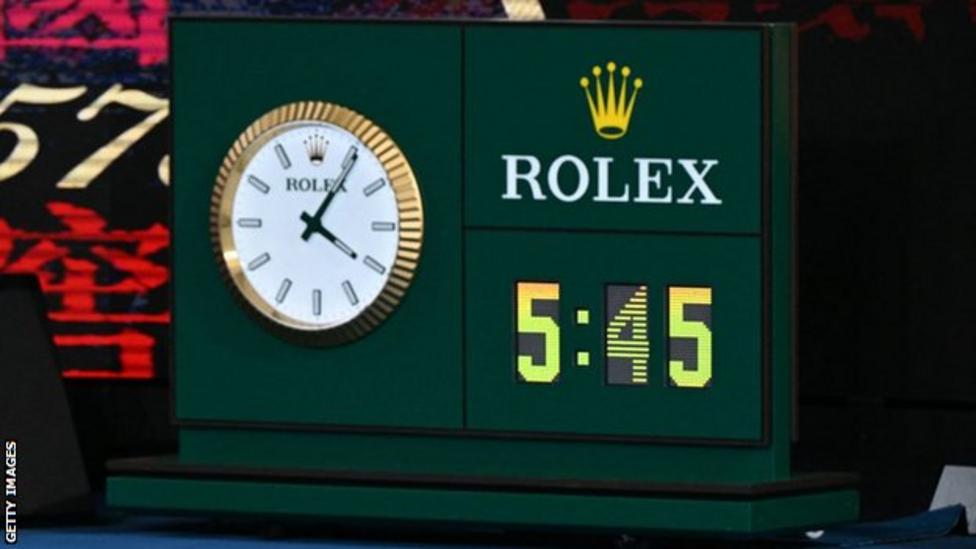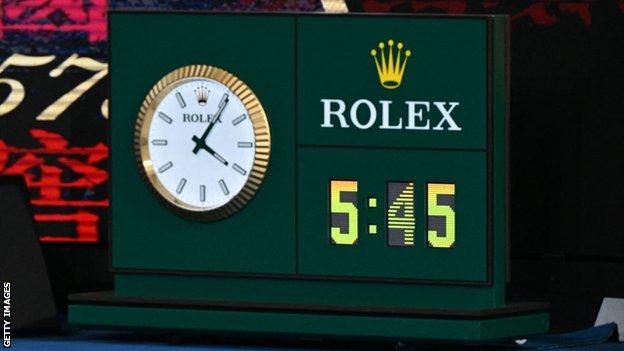 Murray produces a comeback extraordinary even by his standards
Murray has regularly defied the odds since coming back from the hip surgery in 2019 which he thought would end his career – including in his first-round victory over Italian 13th seed Matteo Berrettini on Tuesday.
Two days later, the Scot did it again with a comeback that ranks as extraordinary, even by his standards.
Amid the high of beating Berrettini, Murray cautiously spoke about the impact the five-set thriller would have on his body – a combination of his advancing years and the strain caused by his implanted metal hip – before he faced 26-year-old Kokkinakis.
"I felt physically better today than I did the other day, which is a positive thing – but finishing at 4am is not ideal," the former world number one said.
Murray could not have asked for more time to recover but the trade-off was playing in chilly conditions, which led to long rallies, long points and a very long night.
The five-time Australian Open finalist started slowly and struggled to find rhythm, with his regular chuntering to his support box an early indication he was not happy.
Kokkinakis, backed by a raucous crowd on an initially packed Margaret Court Arena, punished him with plenty of powerful and precise forehand winners on his way to a two-set lead.
At that point, you wondered how much energy – mental and physical – Murray had left in the tank.
Almost four hours later, we had the answer.
"It was by far the longest match I've played but in those conditions that is what is going to happen," Murray said.
"To play in the cold at that time of the day and, with balls like that, you will get long rallies and long points.
"The match was very up and down, there was frustration, tension, excitement, all that stuff.
"It's amazing to win the match but I also want to go to bed now. I want to sleep."
The one thing that has evaded the former world number one since his comeback in 2019 is another deep run at a major like he made with regularity in his prime.
If he manages to recover sufficiently to beat Spanish 24th seed Roberto Bautista Agut – ironically the man he played in what he thought might have been his final Grand Slam match before the hip operation four years ago – he will reach the fourth round of a major for the first time since 2017.
'Who does it benefit?' – Murray unhappy with late finish
The late finish brought more questions about why tennis allows this to happen and led to more scrutiny of the scheduling.
During the match, Murray screamed his frustration after losing a point and asked why they were "still playing at 3am".
Afterwards, he continued to express his displeasure and told a huddle of journalists, who were waiting in a corridor underneath Rod Laver Arena in a bid to speed up his exit, it was a "farce".
"Who is it beneficial for? A match like that and that's what the discussion is. Rather than about an epic match, it ends in a farce," he said.
"Amazingly, people stayed until the end and created an atmosphere, I really appreciate that. Some people need to work.
"But if my child was a ball kid for the tournament and they're coming home at 5am I'm snapping at that.
"It's not beneficial for them, for the umpires, the officials. I don't think it's amazing for the fans. It's not good for the players."