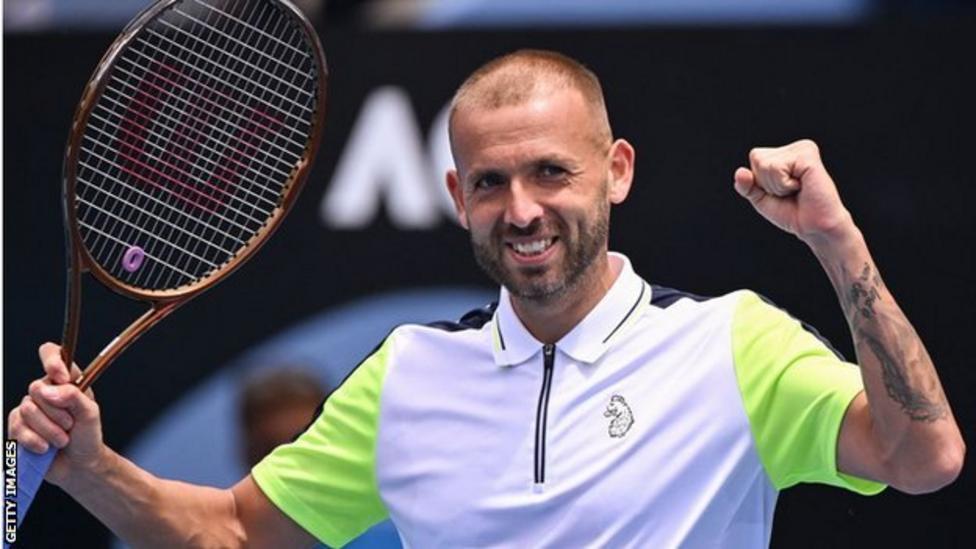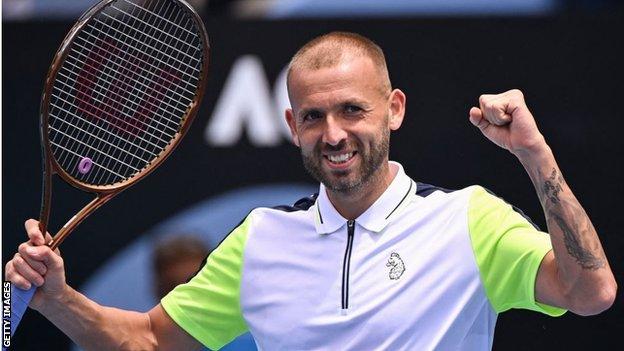 Venue:
Melbourne Park
Dates:
16-29 January
Coverage:
Commentary every day from 07:00 GMT on BBC Radio 5 Sports Extra 'Tennis Breakfast' live from Melbourne, with selected live text commentaries and match reports on the BBC Sport website & app
Britain's Dan Evans raced through to the Australian Open third round, helped by winning a bizarre point that left his opponent Jeremy Chardy fuming.
Evans won 6-4 6-4 6-1 but the French veteran was unhappy the umpire did not call let on break point in the first set when a ball fell out of his pocket.
Evans, 32, took the pivotal break when Chardy hit into the net and went on to wrap up victory in less than two hours.
"I'm not sure how much he believed in his argument," said 25th seed Evans.
Evans put the drama behind him in a confident performance that teed up a third-round match against Russian fifth seed Andrey Rublev.
"You never go out there looking for a fast one but once I got on top it was important to stay on top and take care of the third set," said Evans, whose best run in Melbourne came in 2017 when he reached the fourth round.
"I let three break points go in the first game of the third set but in the end I did a good job."
Evans is the second British player to reach the Australian Open third round this year, with Cameron Norrie going through on Wednesday and Andy Murray hoping to join them by beating Australia's Thanasi Kokkinakis later on Thursday.
Why was Chardy furious and what is the rule?
After hitting into the net with the shot after the ball fell out of his pocket, Chardy appealed to chair umpire Miriam Bley for the point to be replayed.
When a ball falls out of a player's pocket it can be classed as hindrance and a let – which means the point is restarted – would be called.
Chardy felt he had been hindered but the tournament rules say a player cannot be deemed to hinder themselves.
Therefore, the umpire could only call hindrance – and replay the point – if she thought that the loose ball was hindering Evans not Chardy.
Evans said he did not see the ball come out of Chardy's pocket.
But Chardy, 35, called it the "biggest mistake of the Australian Open" and accused the umpire of "watching the birds" instead of the play.
There was a long delay while Chardy challenged the decision and, after he was told to play on, his remonstrations continued for the next couple of games.
Evans had little sympathy for his opponent, although he conceded allowing a let for a ball dropping out of a player's pocket was the "worst rule ever".
"I know Jeremy relatively well, so I didn't really want it to sour the match. It was a good competitive match," he said.
"But if that was me and I really believed in it I would have been more forceful in my arguments.
"The only bad job the umpire did was letting it drag on and not getting us back out there to play."